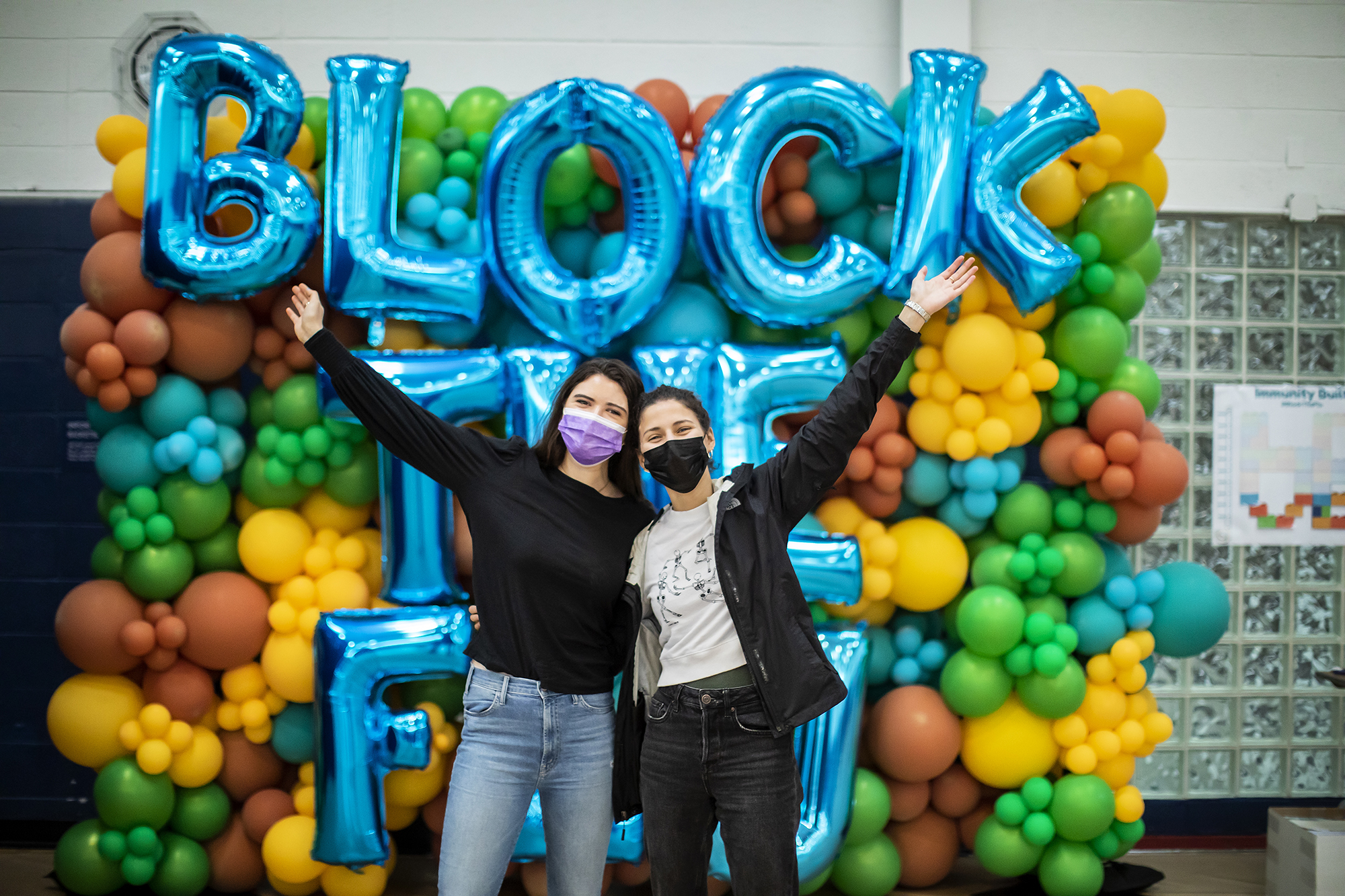 Wellness at Penn's Public Health and Wellbeing team is dedicated to creating a community of care through advocacy, education, and action. Our staff focuses on offering a wide variety of healthy living topics, including:
Nutrition and Physical Activity

Only 48.8% of Penn students are meeting the recommendations for moderate-intensity exercise, vigorous-intensity exercise, or a combination of the two. Additionally, almost 60% of students do not engage in any form of strength training exercise.

Need help adding strength training to your schedule?
You can always ask Penn Campus Recreation to meet with a personal trainer. There are also exercises you can do just in your dorm room!

Regular stretching is important to maintain flexibility to reduce risks for injury and joint problems.
Stretch after workouts and during study breaks to keep blood flowing and your energy levels up.
Stretching can also help your brain refocus! 

If you're looking for more resources, you can try workouts from SparkAmerica. We've even created mile loops for the Penn community to use here:

If you'd like to learn even more, schedule a workshop, and choose from a few topics including how to maintain a healthy diet while being an active student working off a low budget, eating healthy over the holidays, or other nutritional guidance. 

Don't forget that you can also schedule appointments with nutritionists through Student Health and Counseling.

Sexual Health

We strive to help Penn students understand, and be proactive in, their sexual wellness. Some of our programs include Sex Jeopardy, Sex Camp, and Penn's Declassified Sex Survival Guide.

Was your high school sex education lacking important information? Do you still have lots of questions about sex? Or are you just looking to learn more about sex, relationships, and your sexual health?

Penn's Declassified Sex Survival Guide offers six units delivered by email for you to explore information and tips curated to help you improve your sexual health/relationships. We invite all Penn students to keep their lives safe and sexy by signing up for this exciting program.

Condoms are now available for FREE at Student Health and Counseling. You don't need an appointment. Just head to the medical services building at 3535 Market Street, and ask at the front desk person or the cashier. 

The Penn Women's Center and Penn Violence Prevention are always a resource for those affected by sexual violence, dating violence, or stalking. 

If you're interested in Penn's Declassified Sex Survival Guide, fill out our registration form.

Sleep Health

Having trouble getting enough sleep? How about getting good quality sleep? Simply interested in learning more about how to get more restful nights? You're in luck! We offer a program called Refresh, which is a 7-week self-help program that includes weekly emails with information and practice activities to help improve sleep quality.

Penn students who have completed Refresh showed improvements in overall sleep quality and reduced distress caused by sleep problems.

In the meantime, the following tips will help you to sleep well:

Set a regular wake up time
Create a rhythm to your day
Establish nighttime wind down routines
Only be in bed if you are tired

If you're interested in Penn's Refresh program, fill out our registration form.

Stress, Mindfulness, and Self-Care

How can I engage in my own self-care?

Access to adequate mental health care, maintaining meaningful connections with others, and having a sense of purpose all can support your mental health. It is also important to be proactive and develop your coping toolkit so that you have resources to use during times of stress, distress, and crisis.

Mental Wellness

Anxiety & Stress

Calming Activities

 

Substance Use Prevention, Education, and Recovery (S.U.P.E.R.)

Learn more about Wellness at Penn's S.U.P.E.R. program.
Request a Wellbeing Workshop 
---