SUPER Program Mission
---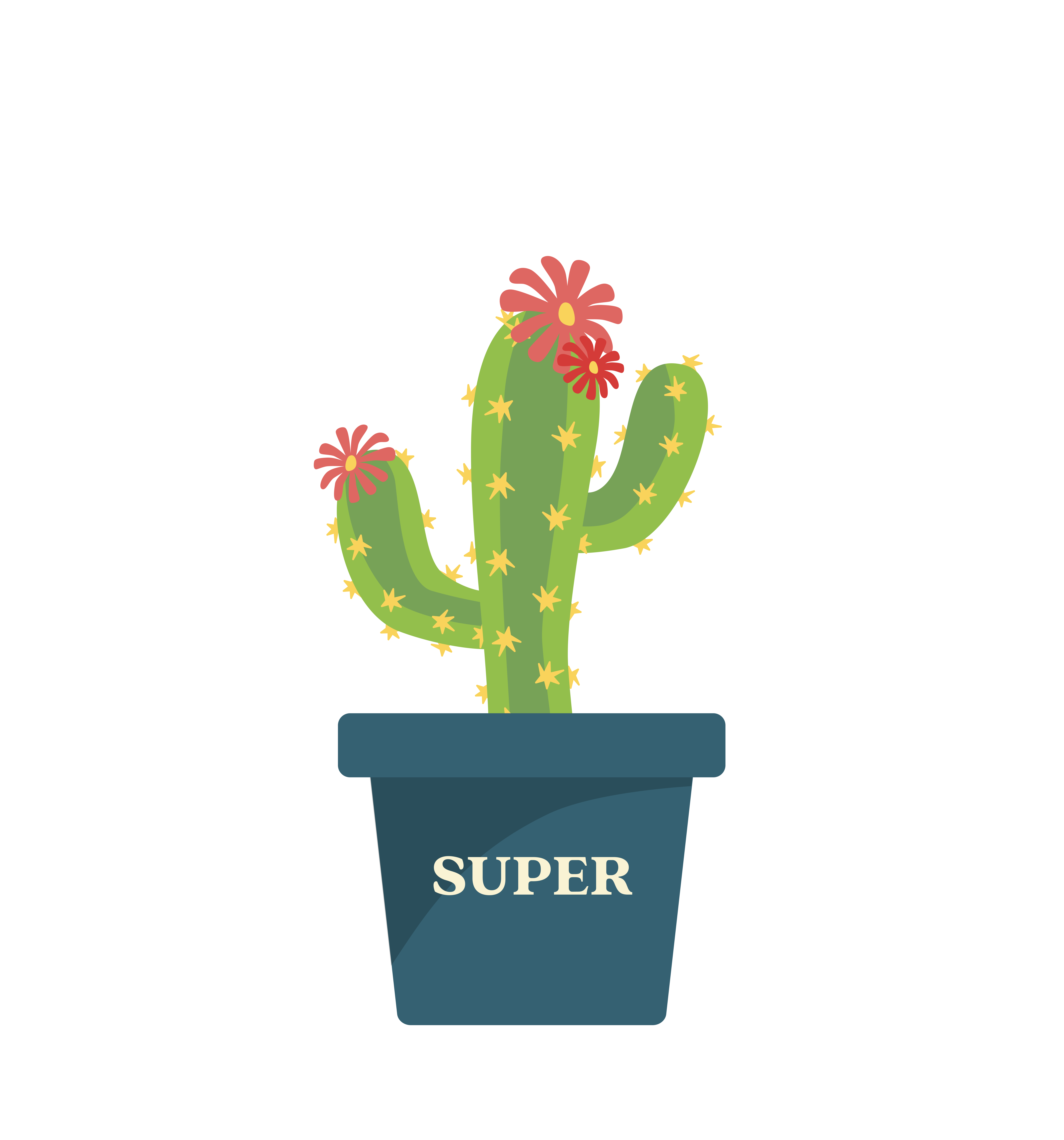 The mission of the SUPER Program (Substance Use, Prevention, Education, and Recovery) is to reduce harm related to substance use at the University of Pennsylvania. Key efforts spearheaded by this office focus on education, prevention, and brief interventions for both individual Penn students and student groups. Our programs meet students where they are at in their harm reduction journey from a place of empathy and without judgement. We also oversee alcohol policy initiatives, violence prevention, data collection, strategic project management, and (in a collaboration with Student Intervention Services) proactive crisis management.
About the Cactus
The SUPER Program's graphic identifier, a potted cactus, represents endurance as it is a plant that can stand up to the test of time and the elements. The cactus flower is a symbol of thriving in harsh conditions and therefore symbolic of the journey of recovery. You will notice this cactus symbol on events and programming that are substance-free. 
 
Students in Recovery
---
Penn recognizes our students who are in recovery for substance use, considering changing their relationship with substances, and students who abstain from substance use. SUPER offers substance free events for students, be sure to check out the events calendar for more information!
If you are looking for a recovery resource, please check out the following list:
AA meeting finder

NA meeting finder

SMART meeting finder

Recovery Dharma

Marijuana Anonymous

Al-Anon
If you're interested in connecting with other students in recovery, email our health educator, Trainor Macrone, at tmacrone@upenn.edu.
 
University Substance Use Policies
---
View the University's policies related to substance use.
 
SUPER Program Wellness Workshops
---
A SUPER Night Out: Harm Reduction Strategies for Quakers
This workshop provides Quakers with the tools to be safe during high risk parties and events. It is an interactive "choose your own adventure" format where students will get to participate in a "night out" at Penn. They will identify high risk decisions and harm reduction strategies.
Naloxone/Fentanyl Test Strips with MERT
Penn's Medical Emergency Response Team (MERT) offers training that can provide students with the skills and tools to safely reverse an opioid overdose. Participants will learn how to administer Naloxone, a medicine that reverses overdoses from fentanyl to other opioids. This training will also cover the safe use of Fentanyl Test Strips (FTS), a mechanism for testing substances that may have been laced with fentanyl to avoid a potential overdose. This harm reduction training is offered in partnership with Penn Medicine's Center for Addiction Medicine and Policy.

Wellbeing Workshop Request